Senior High Youth Ministry
Welcome all 9th - 12th graders. SMM Senior High Youth Ministry meets twice a month - first meeting happens on the 1st Sunday of the month from 12:15pm - 4:00pm. These meetings are split between our Faith Formation and service. Service projects are worked on from 12:15pm - 2:30pm and Faith Formation happens from 2:30pm - 4:00pm. We always have food...lots of food. Our second meeting every month is at the Come to the Table night, usually the 2nd Saturday of the month throughout the school year. The evening begins with Mass, followed by dinner and then our meeting at 6:30pm. These meetings include service, prayer and discussion, with fun and food mixed in. Please join us and bring a friend!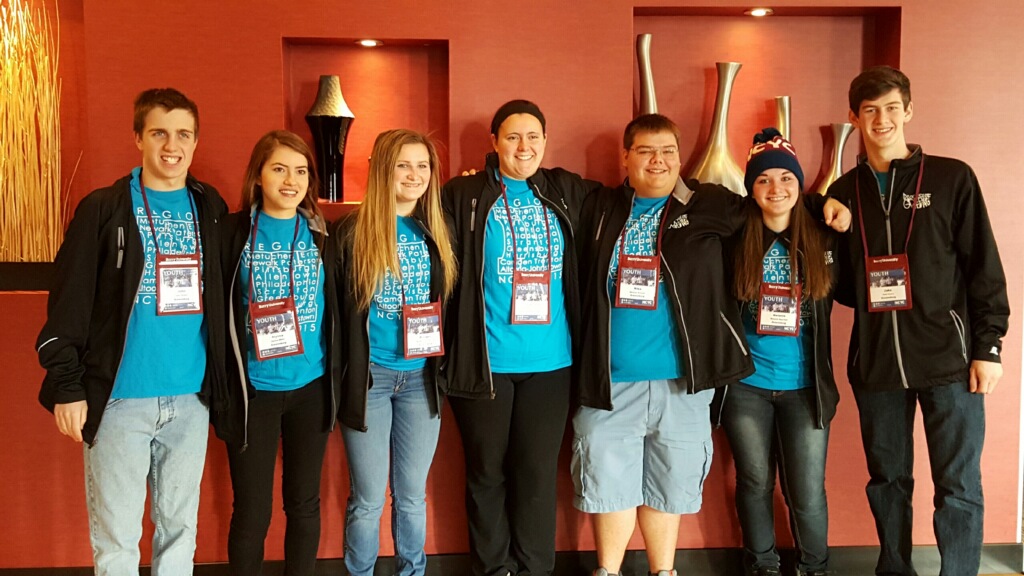 Senior High Events
Service Projects
Senior High Youth Ministry participates in many service projects throughout the year. Check out the calendar of events or Facebook.
"Let the greatest among you become as the youngest, and the leader as one who serves" (Luke 22:26)

Retreat
The Senior High Youth Ministry has an annual overnight Lenten Retreat. This event is filled with faith, fun and food. See all of you in the spring.
We also have "mini" retreats throughout the year and participate in all diocesan events.

Youth Ministry Events
SMM Senior High Youth ministry gathers for "game nights" during the year. This is where we see "old" friends and make "new" friends. Don't be "left out."

Sandcastle
Every summer we go to Sandcastle for fun in the sun. This event is open to all youth ministry members and their families.
 
Tuesdays at Kotecki Park
During the summer months we gather at Kotecki Park in Lower Burrell every Tuesday evening for "faith, food, and fun." Come and join us from 6:30 PM - 8:15 PM. Bring a friend!

Diocesan Events
SMM Senior High Youth Ministry participates in Diocesan Events.
High School Lenten Retreat and the Diocesan Youth Celebration.